Advantages:
Slowly cooked with "SOUS VIDE" technique for 6 hours
Packed in Piri-Piri sauce
Ready in 7-9 minutes
Preparation techniques:
COOKING TIME: 20′
DEGREES: 180
After having defrosted the product, remove vacuum and place the product on the baking dish in preheated oven. Leave ti to be well heated for 20′. Serve and enjoy slowly cooked (Sous vide) shank in piri – piri (spicy) sauce.

COOKING TIME: 8′
DEGREES: 750
Μake lots of holes on the upper part of the frozan package. Place the product (including vacuum) on a dish. Bake at 750 watt and in 8′ you will get soft and juicy pork shank in piri- piri (spicy) sauce.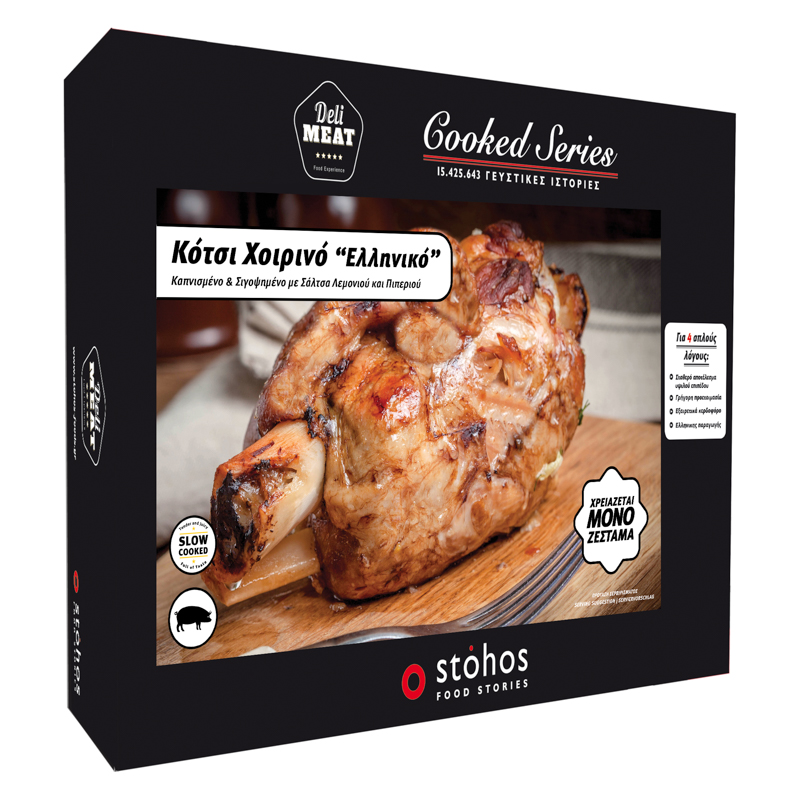 Packaging information:
Weight /
Piece

Packages /
Box

Items /
Box

Kilograms /
Box

Boxes /
Pallet

0,50 kg
8
4 pc.
4,00 kg
72