Do you like the unique quality traditional flavors and the convenience of an easy preparation without the need for an organized kitchen and a fully qualified staff for baking? The solution lies behing the title "Grilled products" at Stohos Food Stories and of course Baked souvlaki Kebab, a product that was truly loved, could not be missing.
Product Code: 01-03-110
Barcode: 5206611138278
Advantages:
Ideal for nibble & platter
100% traditional recipe
IQF freezing method
Preparation techniques:
COOKING TIME: 4′
DEGREES: 160
Place the frozen product at low heat and flip over 2 or 3 times. Don't grill again, just heat it properly.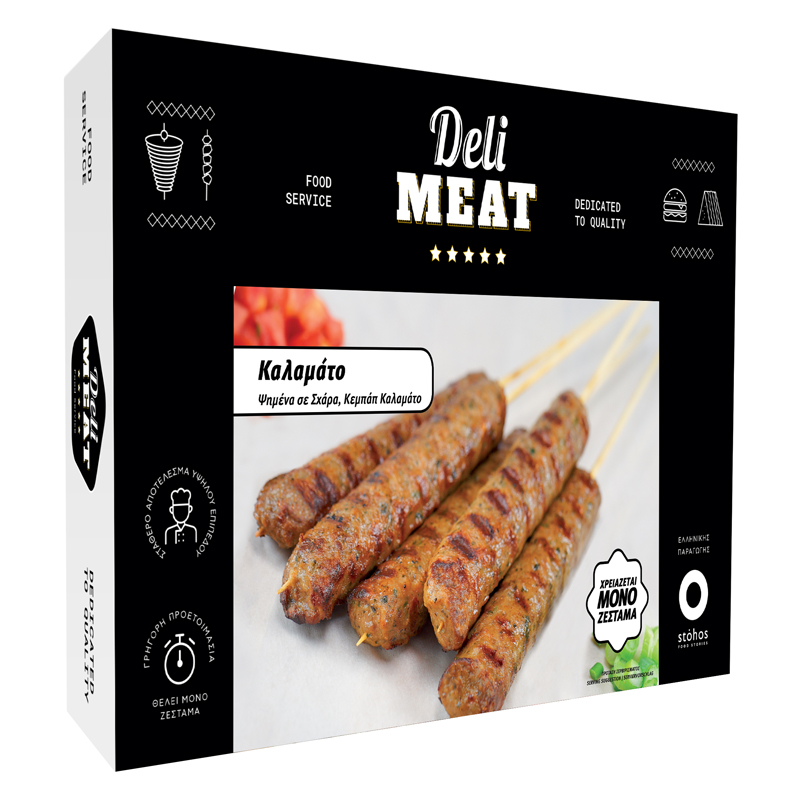 Packaging information:
Weight /
Piece

Packages /
Box

Items /
Box

Kilograms /
Box

Boxes /
Pallet

80 g
1
37 pc.
3,00 kg
220