A dish that holds the fragrances of the West and the East! A bite each, but so rich with the smells and spices it hides, at 15 grams. is ready to "tingle" the senses in rustic sandwiches, variety dishes and certainly ideal to give a different note of Smyrna to the dishes of a creative finger food bar!
Product Code: 01-03-094
Barcode: 5206611138353
Advantages:
Authentic Smyrna recipe
Only 15g, ideal for a nibble
Juicy and fluffy
IQF freezing method
Preparation techniques:
COOKING TIME: 2′
DEGREES: 750
Place 10 pieces of a product on a dish. Cover with a suitable plastic micro vessel. Bake at 750 watt and in 1,5′ – 2′ minutes you will get cooked to order food.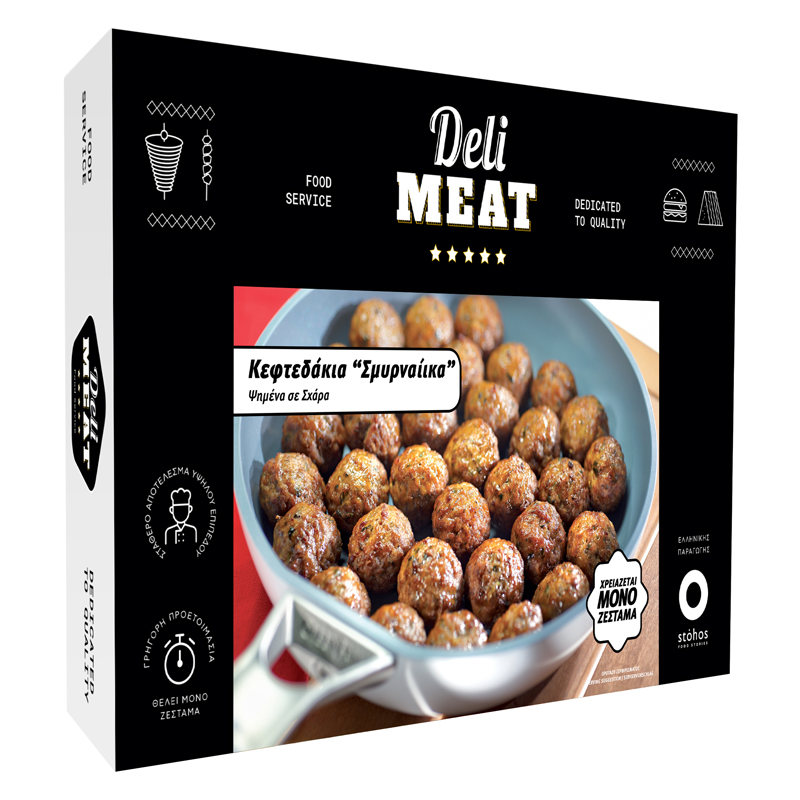 Packaging information:
Weight /
Piece

Packages /
Box

Items /
Box

Kilograms /
Box

Boxes /
Pallet

15 g
1
250 pc.
3,00 kg
220