Advantages:
Ideal for plain burgers
For easy and quick result
Steady and reliable result
IQF freezing method
Preparation techniques:
COOKING TIME: 3′
DEGREES: 160
Place the frozen product at low heat and flip over 2 or 3 times. Don't grill again, just heat it properly.

COOKING TIME: 1,5′
DEGREES: 750
Place one item on a dish. Cover it with a suitable micro plastic vessel. Set at 750 watt and in 1,5′ minutes it will be as if cooked to order.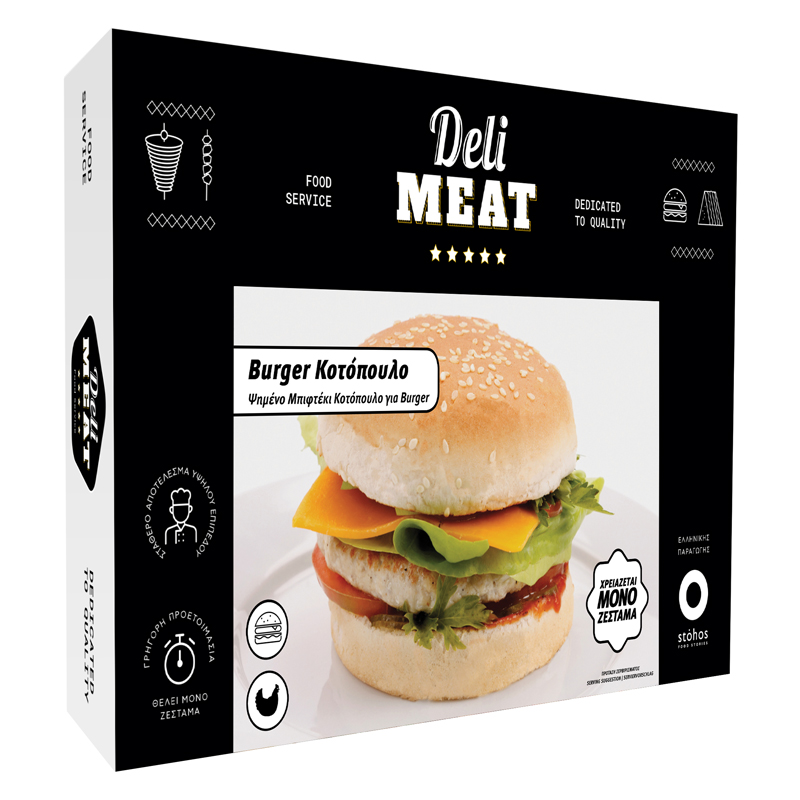 Packaging information:
Weight /
Piece

Packages /
Box

Items /
Box

Kilograms /
Box

Boxes /
Pallet

110 g
1
27 pc.
3,00 kg
220