Already gilled / sliced chicken gyros. An ideal product, based on your our original recipe enables to offer portion of juicy and perfectly spiced chicken gyros, pita with chicken gyros, sandwiches, pita sandwiches and salads  chicken gyros without needing to have the equipment or staff required for it.
Product Code: '01-03-090
Barcode: 2613790020004
Advantages:
Traditionally grilled
Authentic recipe
Steady and reliable result
IQF freezing method
Preparation techniques:
COOKING TIME: 2,5′
DEGREES: 750
Place 200g of the product on a dish. Cover with a suitable plastic micro vessel. Bake at 750 watt and in 2′ – 2,5′ minutes you will get juicy freshly cut chicken gyros.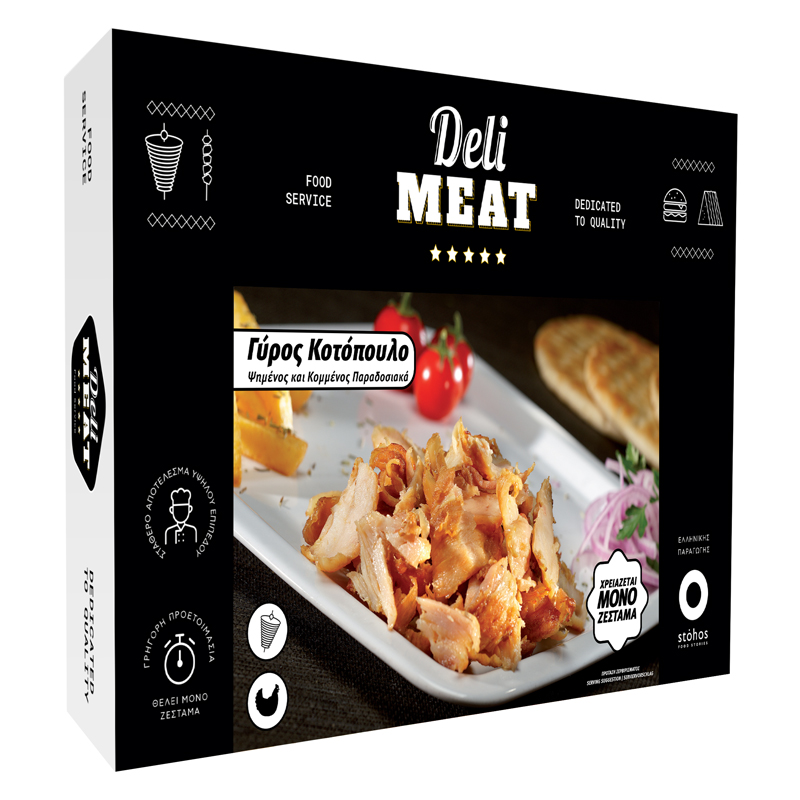 Packaging information:
Weight /
Piece

Packages /
Box

Items /
Box

Kilograms /
Box

Boxes /
Pallet

flakes
2
-
2,00 kg
220