Already grilled / sliced pork gyros enables you to offer the most beloved Greek product to your customers carefreely. Very well priced, juicy and of balanced oil but above all lies its irresistible taste.
Product Code: 01-03-128
Barcode: 2613733020009
Advantages:
Traditionally grilled
Authentic recipe
Steady and reliable result
IQF freezing method
Preparation techniques:
COOKING TIME: 2,5′
DEGREES: 750
Place 200g of product on a dish. Cover with a suitable plastic micro vessel. Bake at 750 watt and in 2′ – 2,5′ minutes you will get freshly cut pork gyros.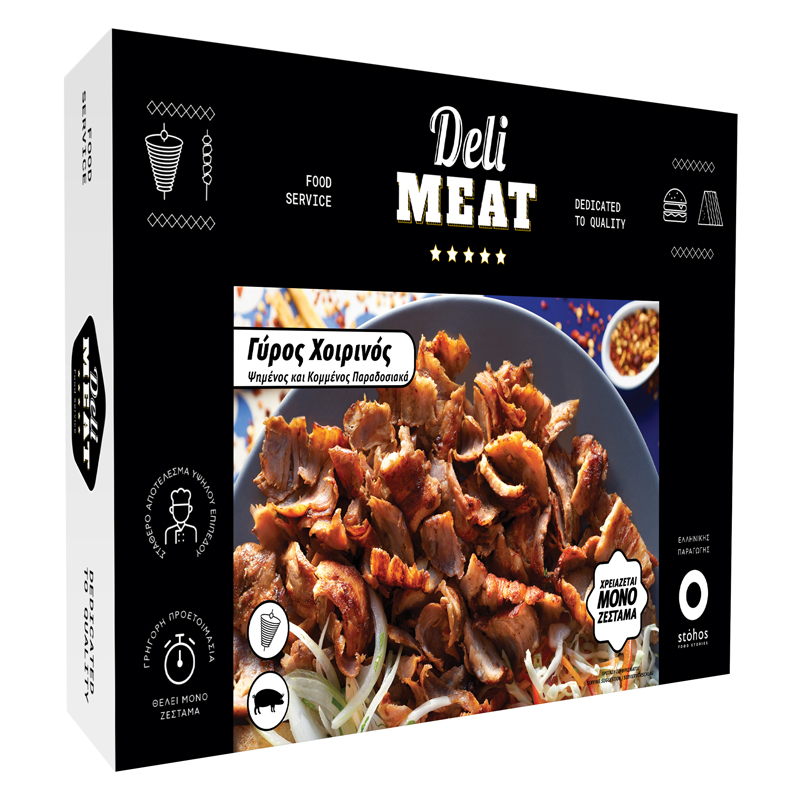 Packaging information:
Weight /
Piece

Packages /
Box

Items /
Box

Kilograms /
Box

Boxes /
Pallet

flakes
2
-
2,00 kg
220