Endless uses in serving, variety, in pita or for a nibble ready cooked Thessalonian kebab made with a unique recipe is one of the most successful and internationally well known products of our company. Have you tried it?
Product Code: 01-03-096
Barcode: 5206611137103
Advantages:
The secret recipe of town
Juicy as if cooked to order
Ideal for nibble & platter
IQF freezing method
Preparation techniques:
COOKING TIME: 2,5′
DEGREES: 750
Place 10 pieces of a product on a dish. Cover with a suitable plastic micro vessel. Bake at 750 watt and in 2′ – 2,5′ minutes your bites will be ready

COOKING TIME: 5′
DEGREES: 160
Place the frozen product at low heat and flip over 2 or 3 times. Don't grill again, just heat it properly.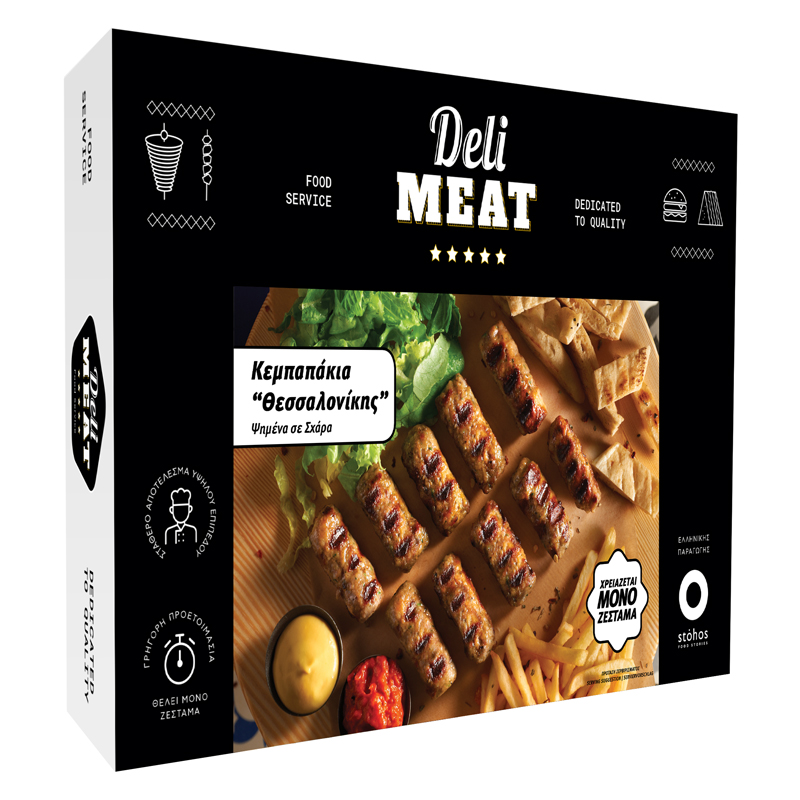 Packaging information:
Weight /
Piece

Packages /
Box

Items /
Box

Kilograms /
Box

Boxes /
Pallet

22 g
1
136 pc.
3,00 kg
220